Slow & Creative Escape in Mallorca
2 to 6 November 2019 (4 nights / 4 days) - from € 1.600,-
Book this retreat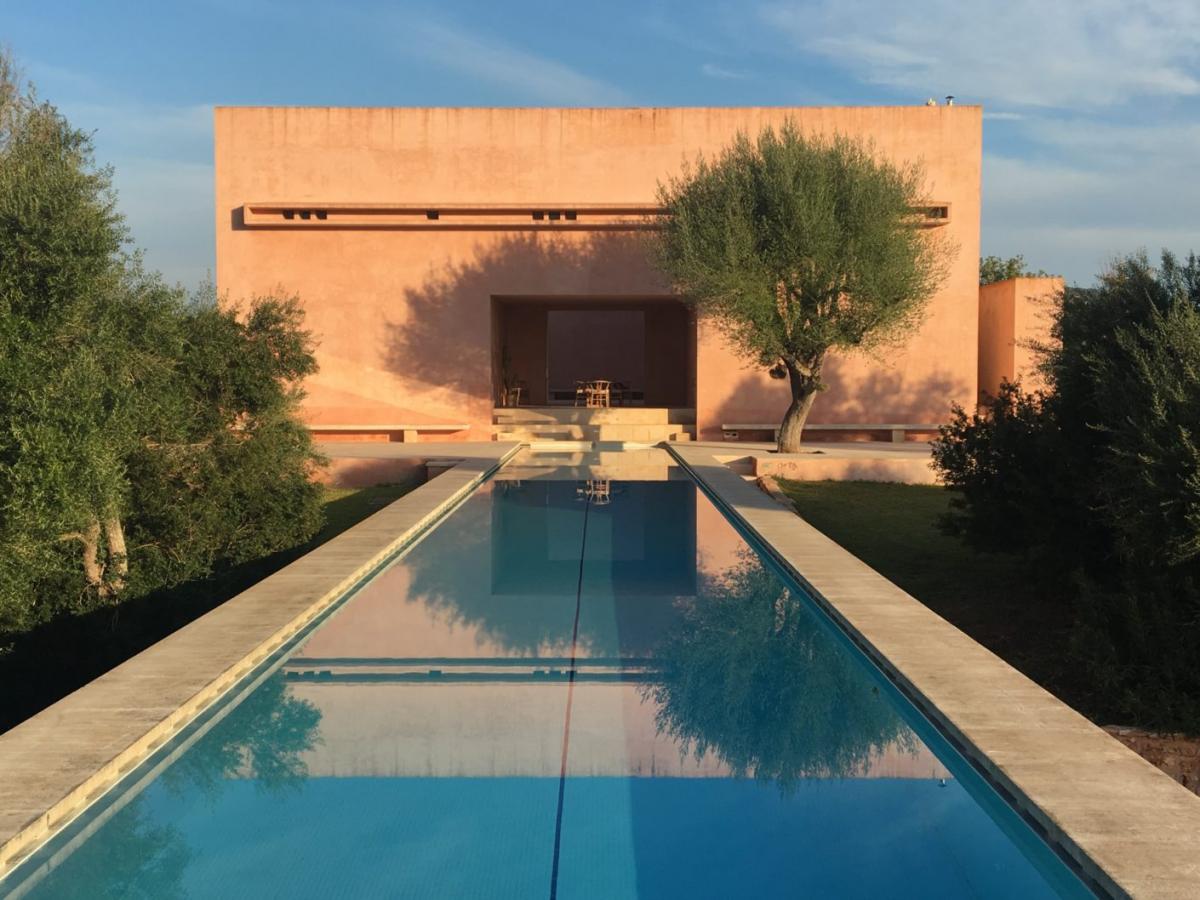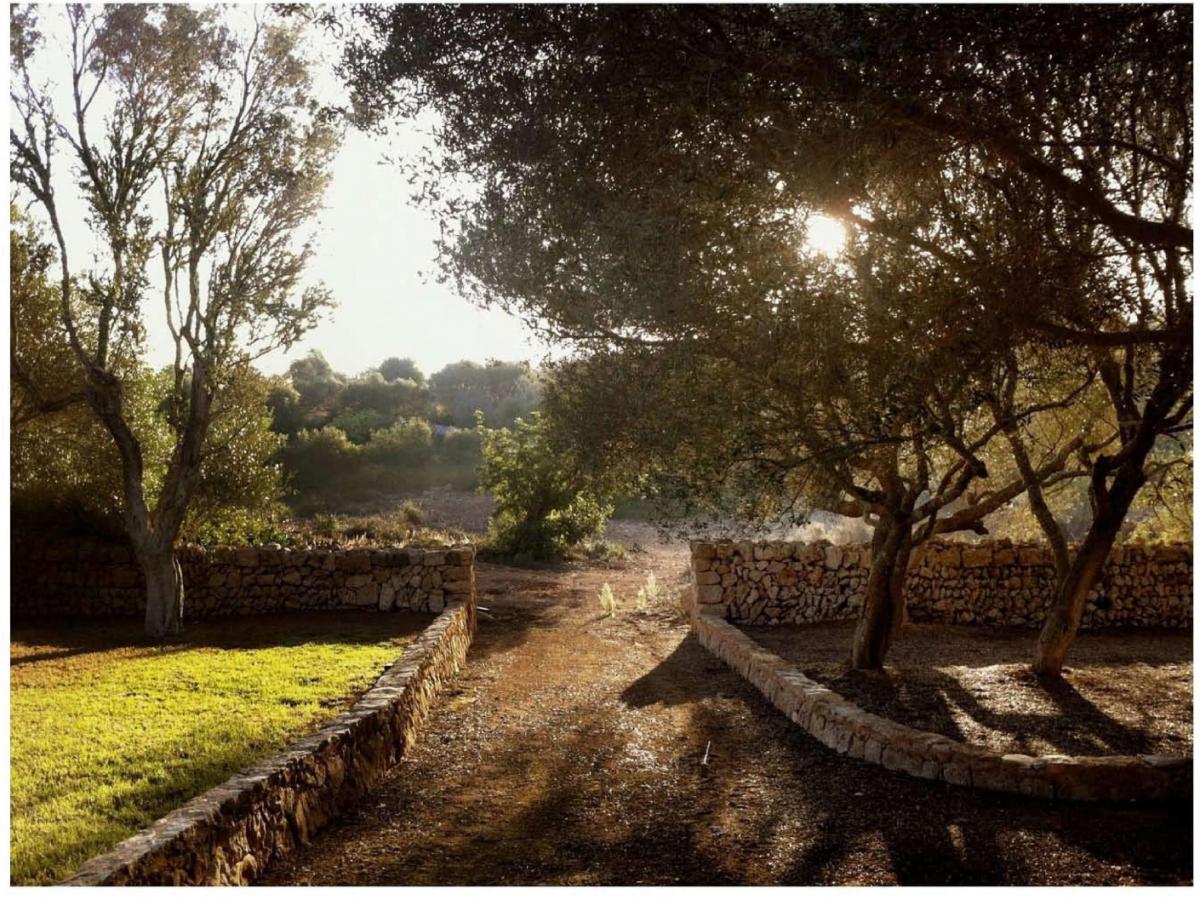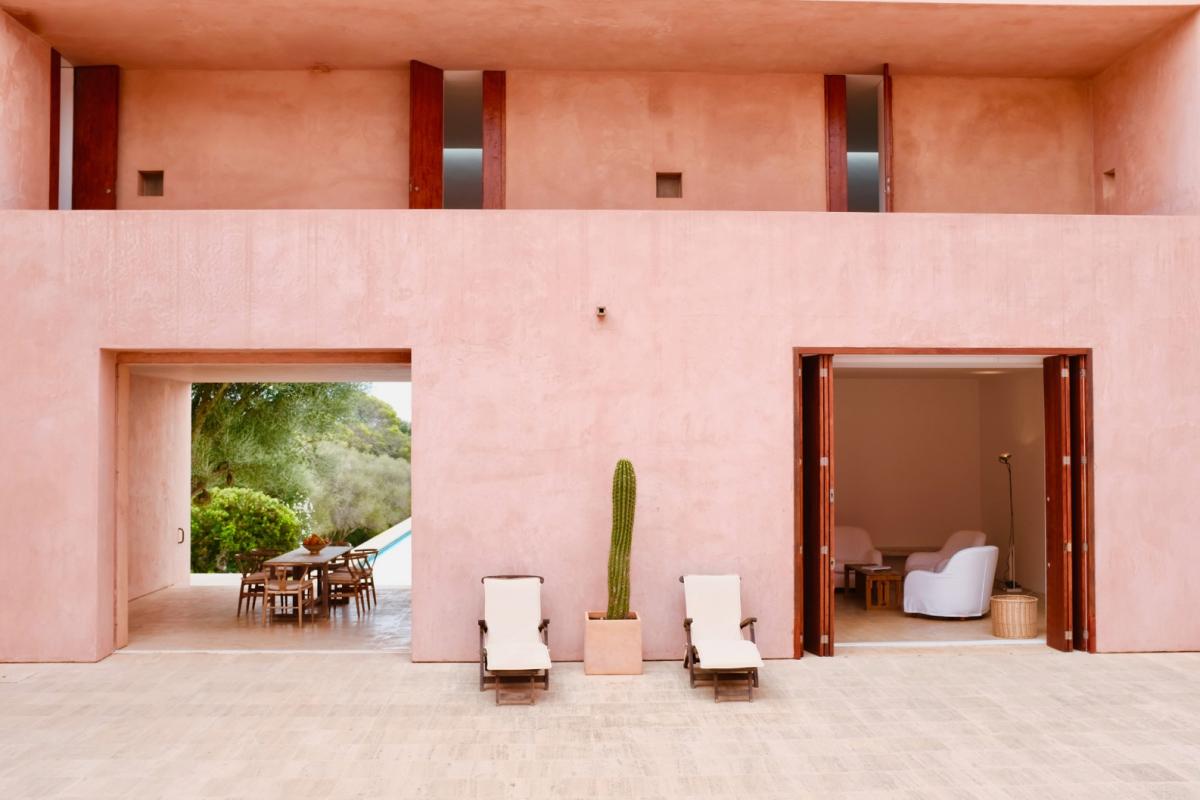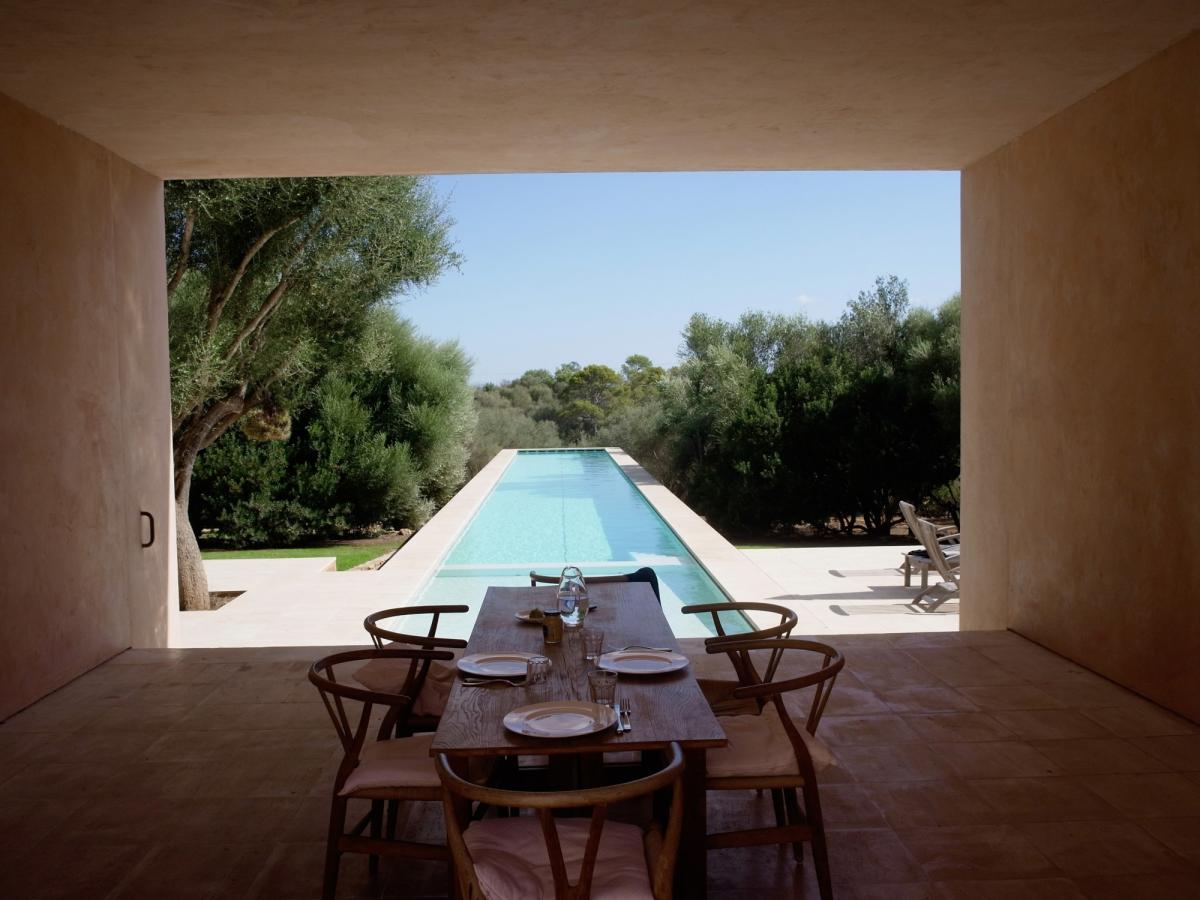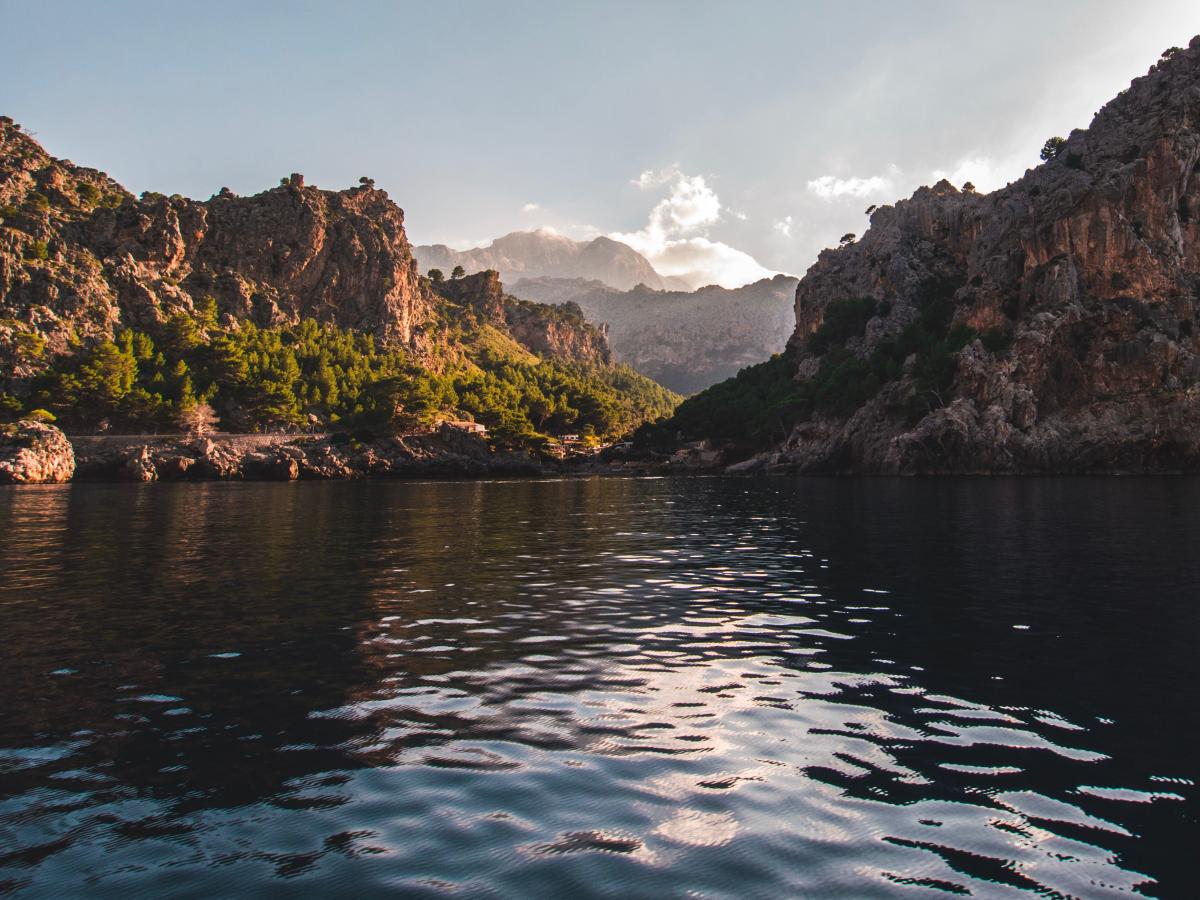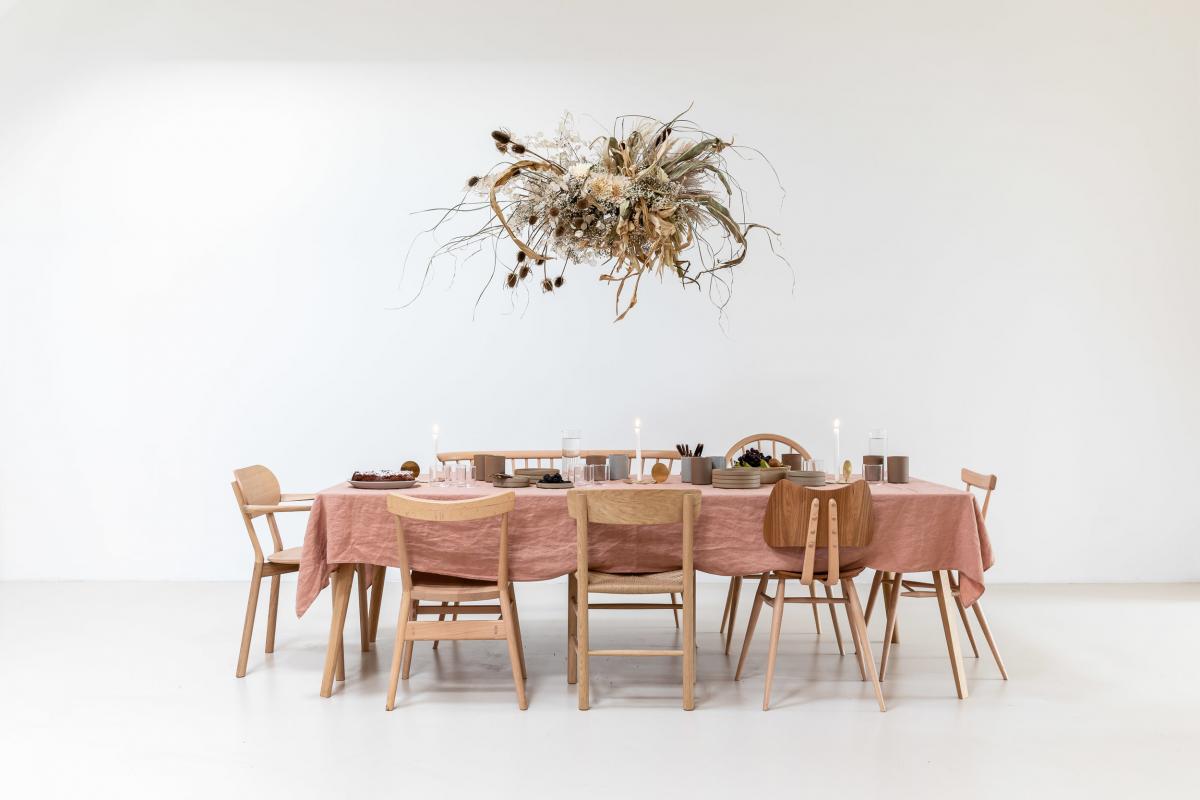 'Slow & Creative Living on the Island'
02 to 06 November 2019
Exclusive 4-DAY retreat for the creative minded - This Slow Escape will be one for the books! Spots are limited due to the small amount of rooms available.
Are you a visual person, that gets inspired and fueled with life energy by art, architecture and creative expression? Then this might be the creative escape you have always wanted to be part of.
It can seem like life has become a string of distractions in between which we have learned to move with ease. It's become the new normal. These constant distractions and fragmentation of our time however can rob us from our productivity ánd our creativity. In it's largest sense. That is where the idea was born to design this creative retreat. The program of this creative retreat has two objectives. The first one to mentally reset and unwind. The second one; to get those creative juices flowing again and become inspired.
Together with a select group of like-minded people we will stay in one of the most famous and iconic houses on the beautiful island of Mallorca, The Neuendorf House. This house was designed in the early 90's by John Pawson and Claudio Silvestrin. With it's striking composition, minimalist aesthetic and the use of strong lines and raw materials, this spacious house has the feel of an art installation. Many architectural magazines have featured the Neuendorf House and it is often used as the backdrop for shoots for fashion and lifestyle brands. The house is situated near Santanyí on the South-East coast of Mallorca (a 40 minute drive from Palma), near the most picturesque bays of the island.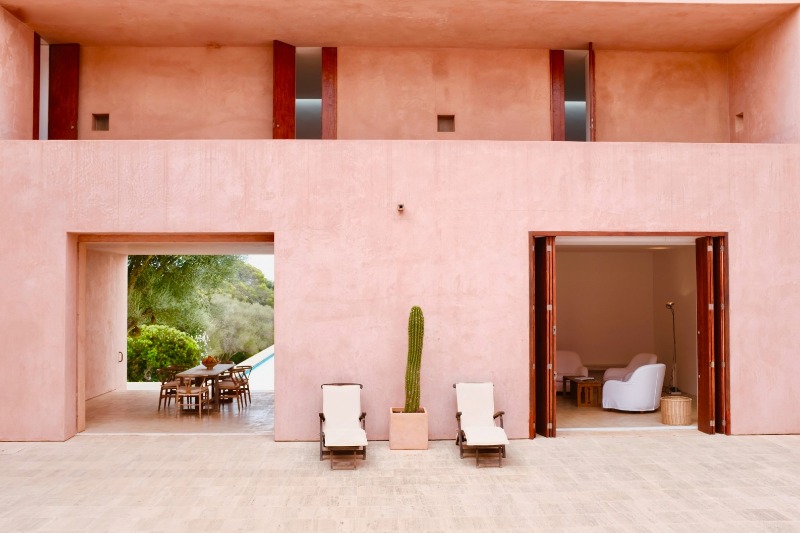 picture above courtesy of Neuendorf House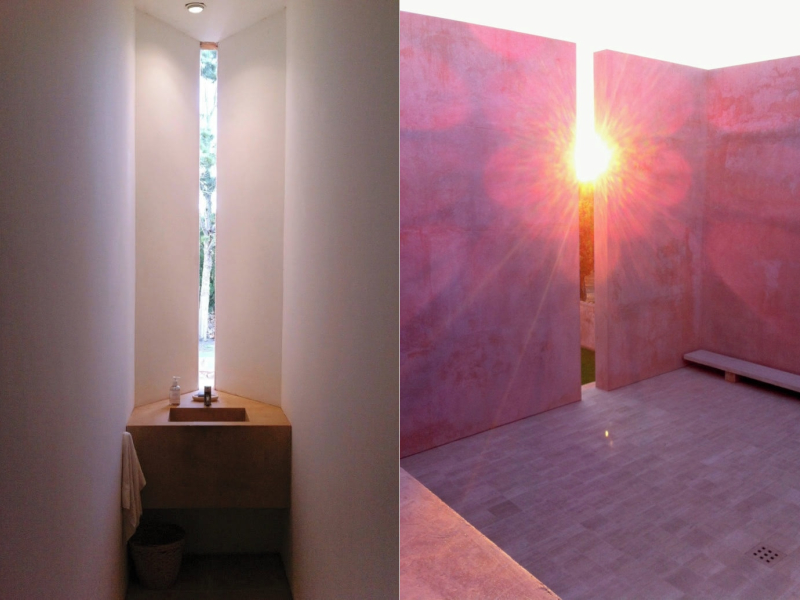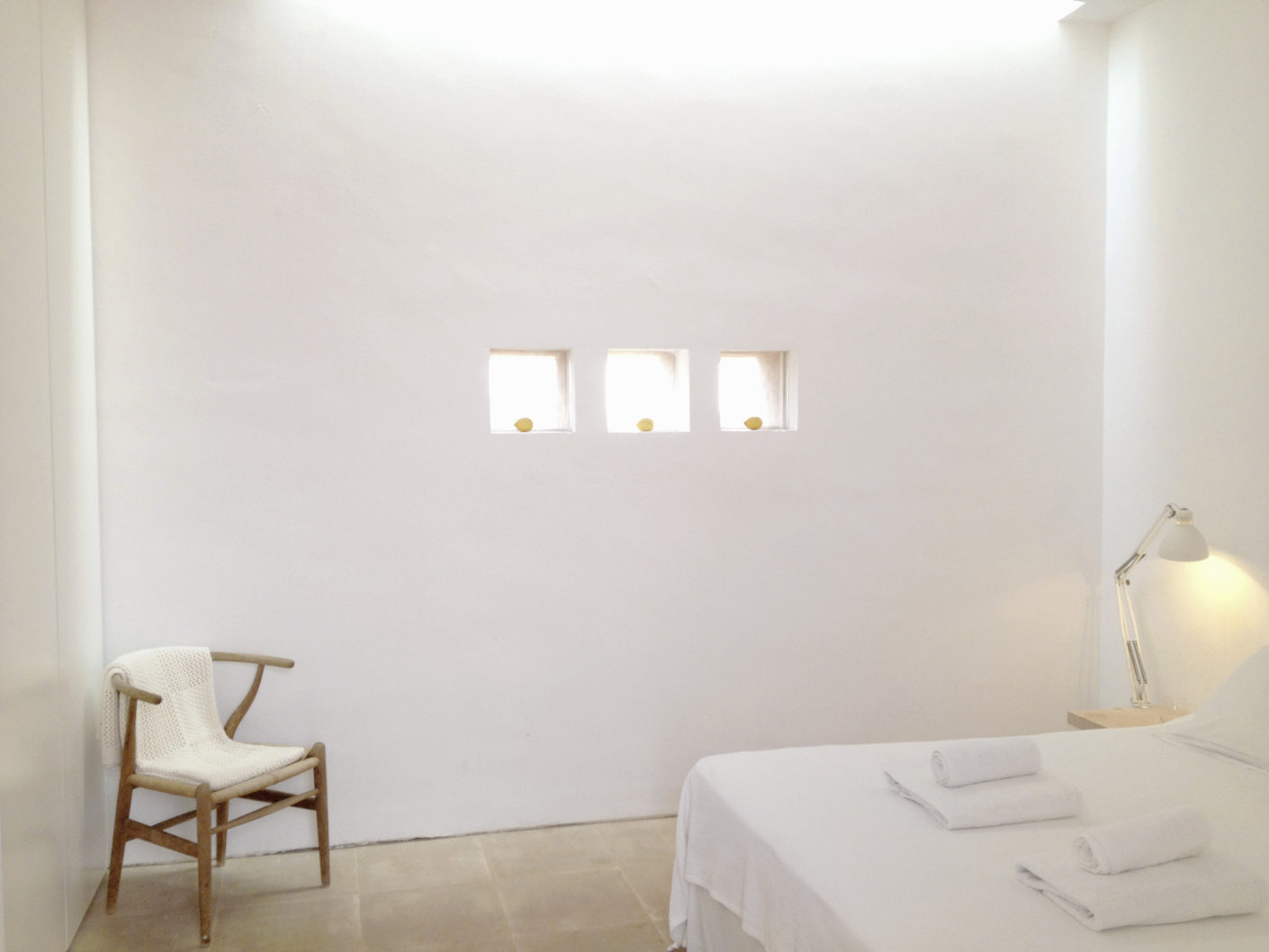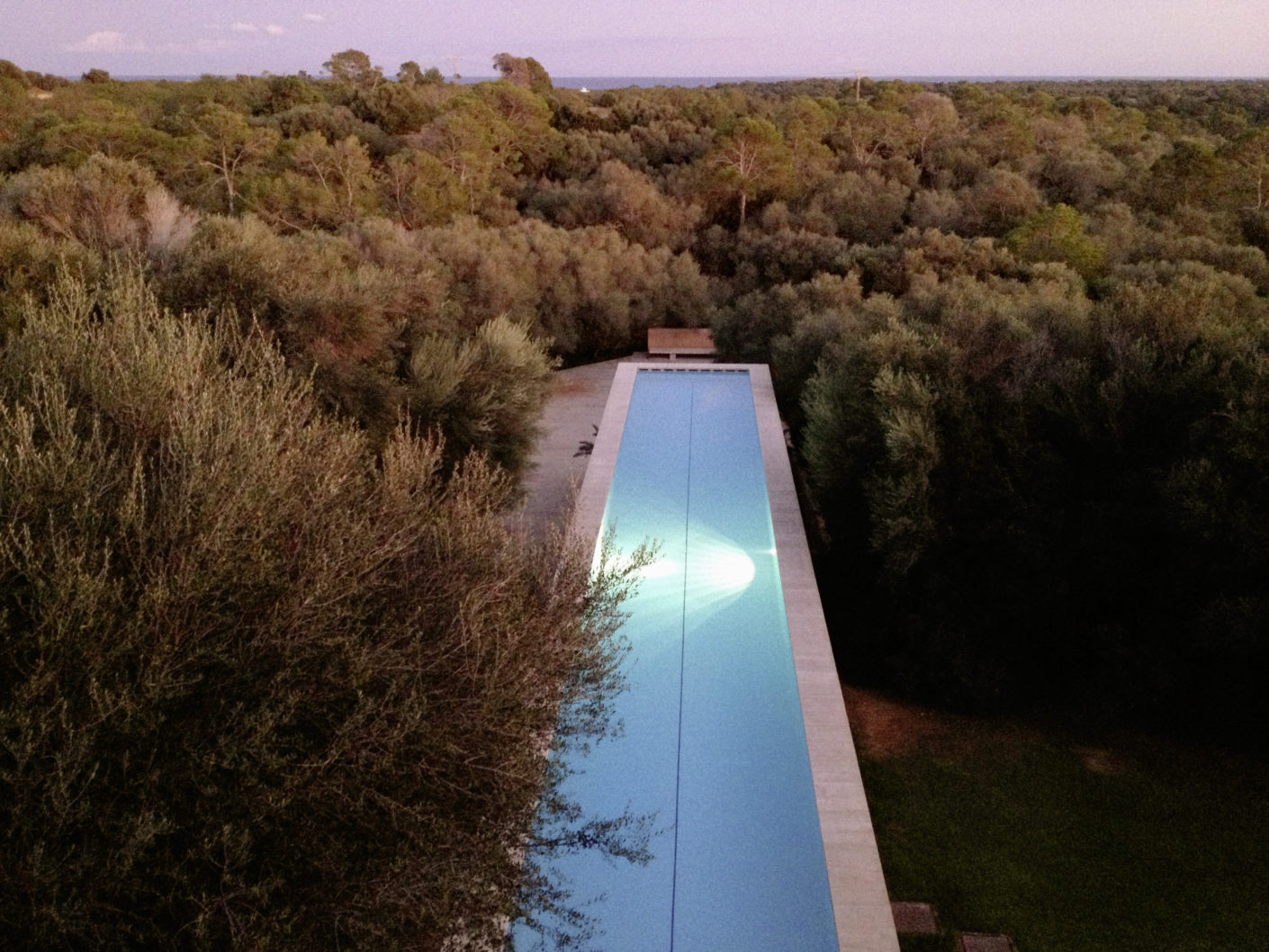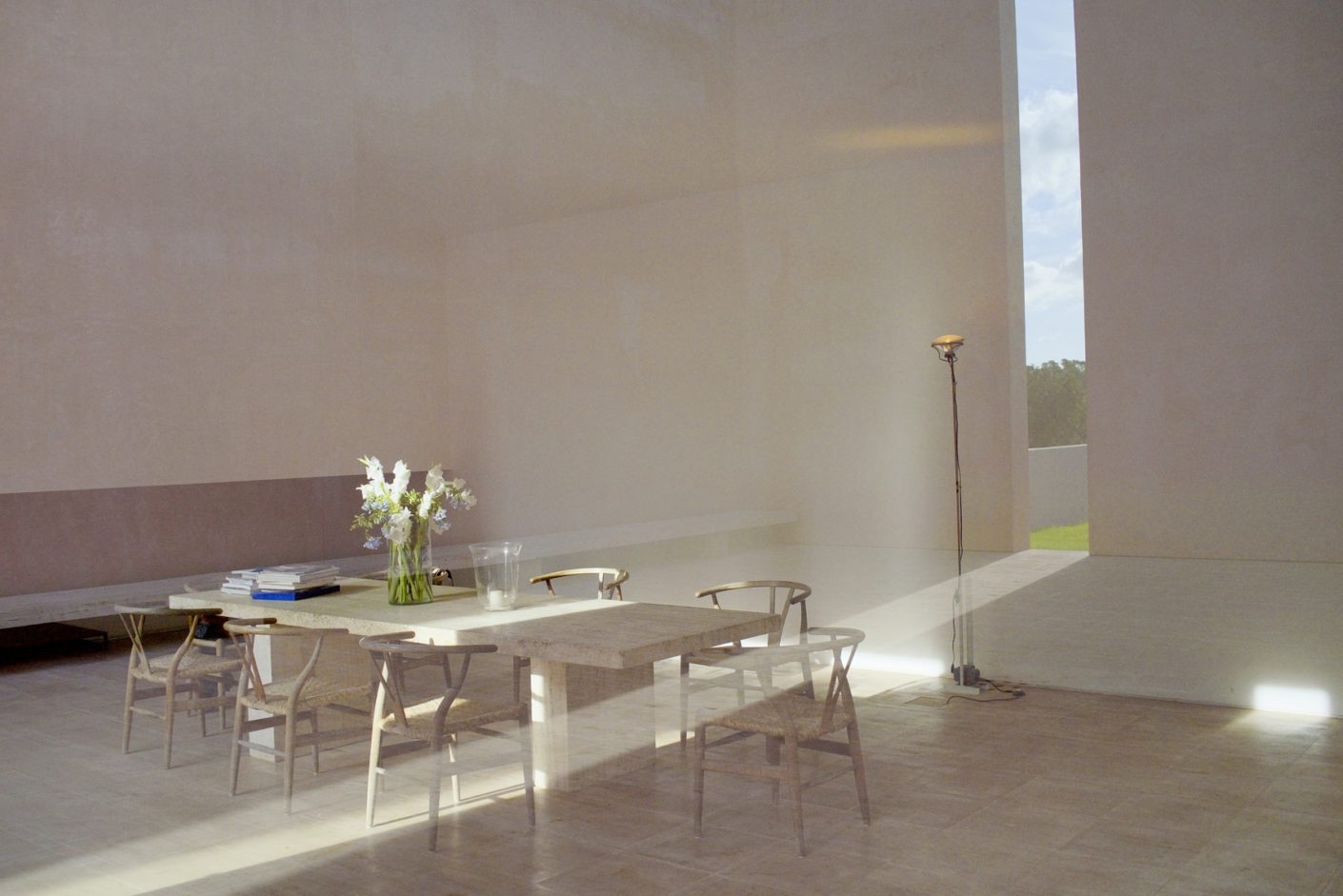 Pictures above credits to Ulrike Schamoni
November in Mallorca is magical. The craziness of the Summer heat is over and the flocks of tourists have left the island. As you can hear a collective sigh of relief, locals pick up their daily life and and reclaim their island. Let's immerse ourselves in the gracious beauty of the island in late autumn with rays of hazy sunshine, changing colours and fallen leaves. November is the perfect time for walks in nature, indulging in local culinary traditions ánd exploring the creative scene of the island.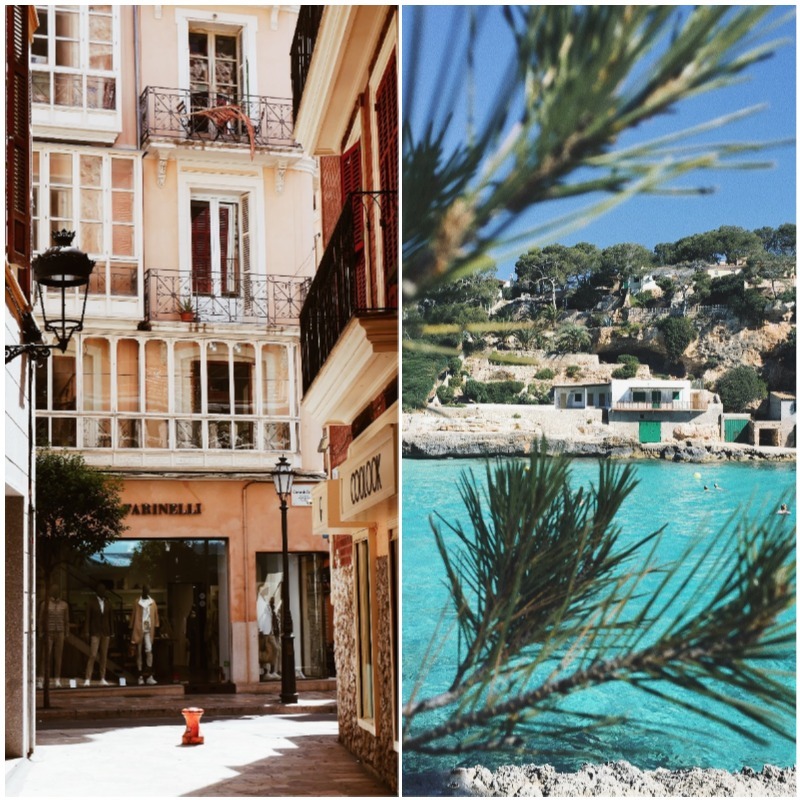 pictures above: Unsplash
What will we do?
Besides exploring our surroundings, we will engage in creative expression. Our stunning accommodation calls for inspiring watercolor and minimalistic styling & photography sessions. Amsterdam based Photographer, Stylist and Art Director Marieke Verdenius will be joining the retreat as a guest teacher. She will host a styling & photography workshop. Her emphasis lies on visual storytelling and how to transform thoughts and ideas into tailor made images that speak for themselves. She manages to capture the essence of minimalism and you will be able to learn from her!
Creating and expressing, free from limitations and expectations will ultimately be our objective. Being in and with the process.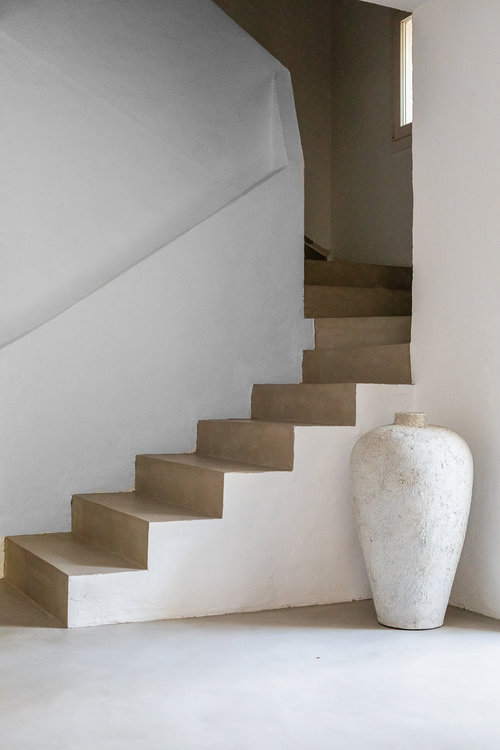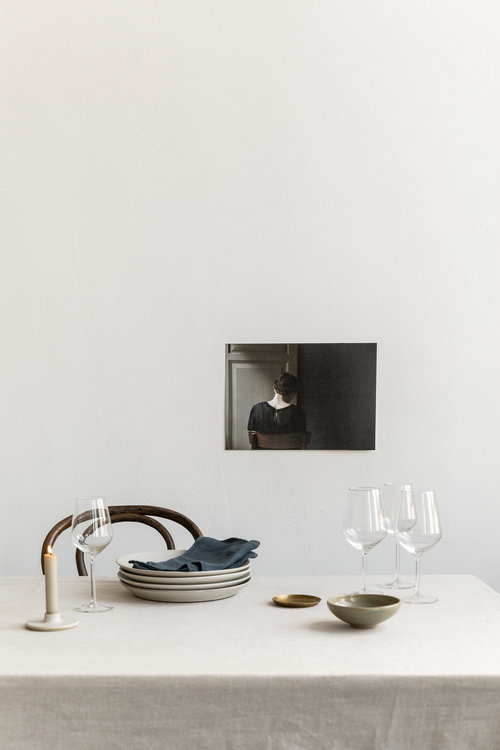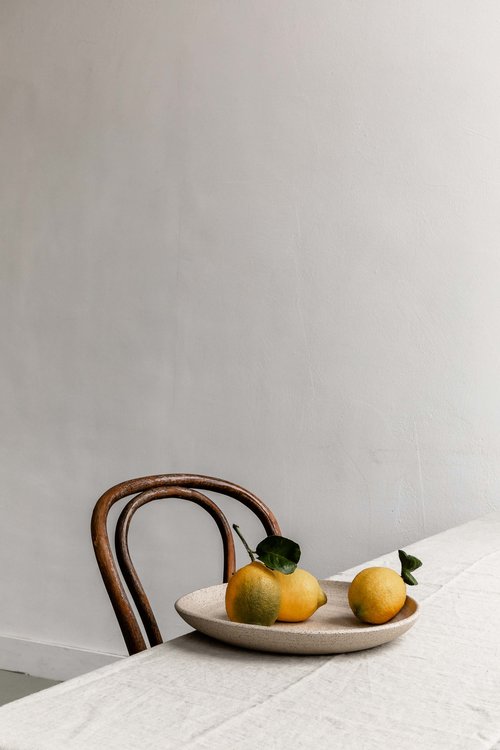 Credits above images: Marieke Verdenius
We will also explore Palma, with its vibrant scene of local entrepreneurs and makers. One of the highlights during this visit will be a Natural Dyeing workshop with use of botanicals from the island at Open Studio79.

pictures courtesy of Open Studio79
"Art washes away from the soul the dust of everyday life." 
― Pablo Picasso
To fully embrace our slow & creative journey there will be morning meditation sessions, accessible for anyone, with or without experience. These sessions are meant to practice the shift from a 'doing' to a 'being' mode and help gain clarity and focus - which may be of benefit for you in your daily life back home. Meditation and mindfulness also also cultivate divergent thinking, key to any creative process.
There will be delicious and healthy food throughout the retreat, inspired by the mediterranean lifestyle. We will be using local and seasonal produce. Imagine beautifully set tables, delicious food and lovely people to share stories with..
This retreat is a 4-day exclusive limited edition for anyone that wants a unique and exclusive experience. From the moment you arrive at our stunning and exclusive accommodation everything is taken care of. Just let yourself be inspired by a beautifully designed creative and slow experience, indulge in delicious cuisine and BE. Rest assure you will return home with a dose of new inspiration, renewed energy and maybe even a new clear direction of the life you wish you lead.
"If you hear a voice within you say 'you cannot paint,' then by all means paint, and that voice will be silenced." - Vincent Van Gogh

 

Example itinerary:
Saturday 02 November 
Warm welcome with cocktails & bites
Talk through the program and expectations
Time to settle down in your lovely room, explore the house and the stunning surroundings
Welcome Dinner; getting to know one another
Sunday 03 November
Morning calming meditation
Healthy and delicious breakfast
Let's pack up for a walk outside and a picnic in nature
Sound meditation in nature
Photography and Styling workshop w/ Marie Verdenius
Dinner at the house
Monday 04 November
Morning meditation
Breakfast
Bodyscan meditation
The art of Flow - aquarel session
A visit to fishermen's village Cala Figueira and a late lunch there at a local restaurant with a gorgeous view
Down time
Dinner at the house
Tuesday 05 November 
Morning meditation
Breakfast
Off to Palma
Visit to Fundacio Míro 
Lunch in Palma
Natural hand dyeing workshop with botanicals from the island
Last festive dinner at the house!
Wednesday 06 November
Breakfast
Check-out
For who is this retreat?
for anybody that wishes to be inspired in life and wants an original break from their daily routi
for people working in high pressure environments that need to be refueled
for the creative minded / visually orientated 
for entrepreneurs that feel stuck and wish to be inspired
for anybody that is interested in creativity, Slow Living and mindfulness
for anyone that wants to meet with other like-minded creative souls
for the open-minded
What is included?
4 night stay at the luxurious and high end accommodation The Neuendorf House
4 day itinerary with creative sessions (+ all materials) and private and unique excursions, such as a picnic in nature, a scenic walk, a visit to Palma with its art galleries and makers + a natural hand dyeing workshop at Open Studio79 
All of your meals, snacks and drinks including a casual welcome cocktail, and a festive last dinner under the stars (if the weather permits it). 
Morning mindfulness meditation classes 
Welcome gift bag
What is Excluded?
Airfare, transportation to + from Palma airport, personal shopping or meals/drinks outside of the retreat activities, travel insurance (highly recommended).
Prices:
NOW - last seats: 15% off of below prices!!
€ 1.600,- per person, for sharing occupancy
€ 1.950,- per person, for single occupancy
If you have any questions about this retreat, please contact me at: lisa@slowescapes.com
More about the Neuendorf House here, here and here.
Tip: combine this Slow Escape with a few extra days on the island! There is so much more to explore on the island, as well as Palma with it's delicious cuisine and rich cultural life.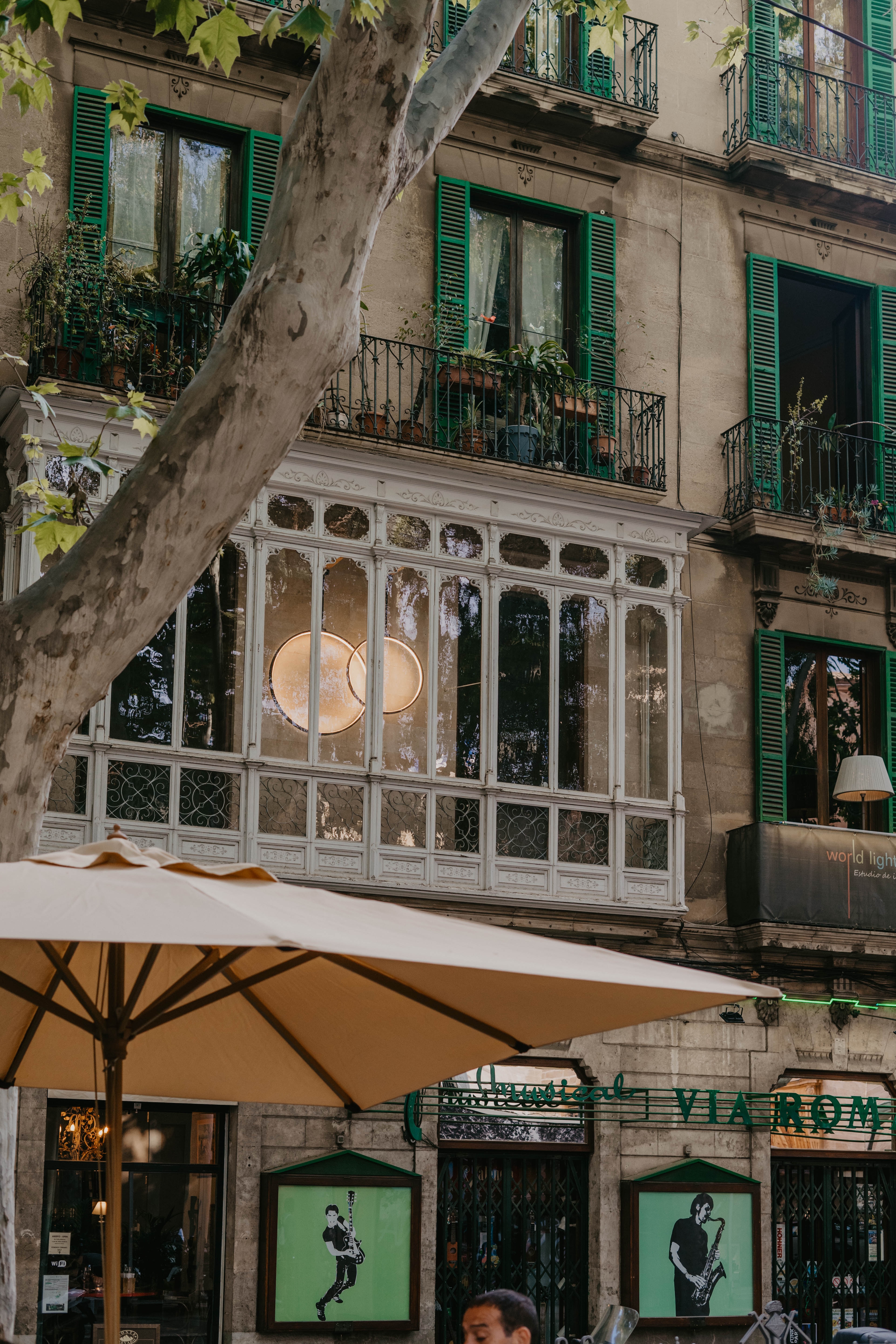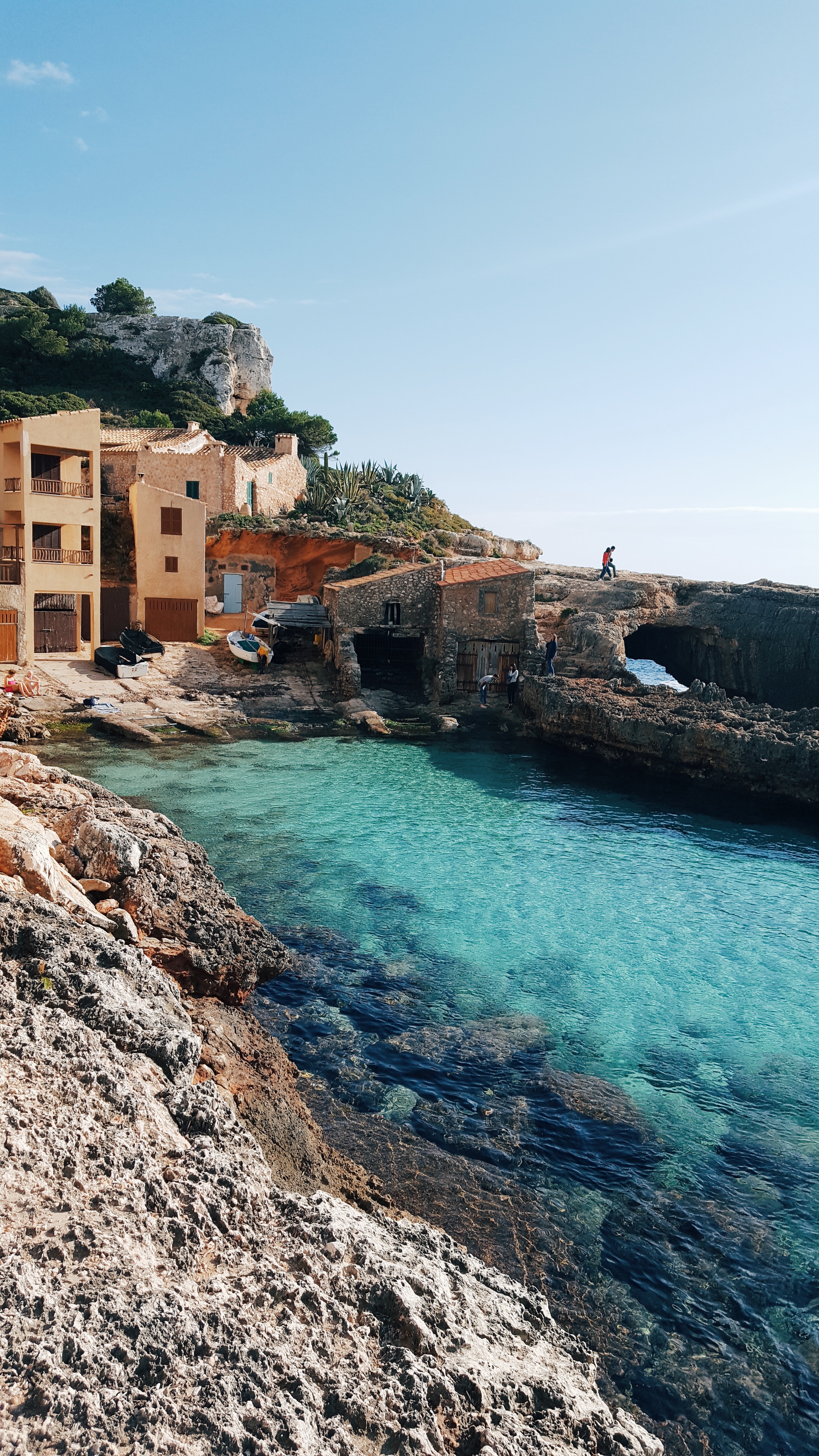 Pictures above: Unsplash
Details
Date
02 November 2019
Duration
2 to 6 November 2019 (4 nights / 4 days)
Price
from € 1.600,-