The Art of Flow - weekend retreat in Holland
Friday 20 May to Sunday 22 May - from € 375,-
Book this retreat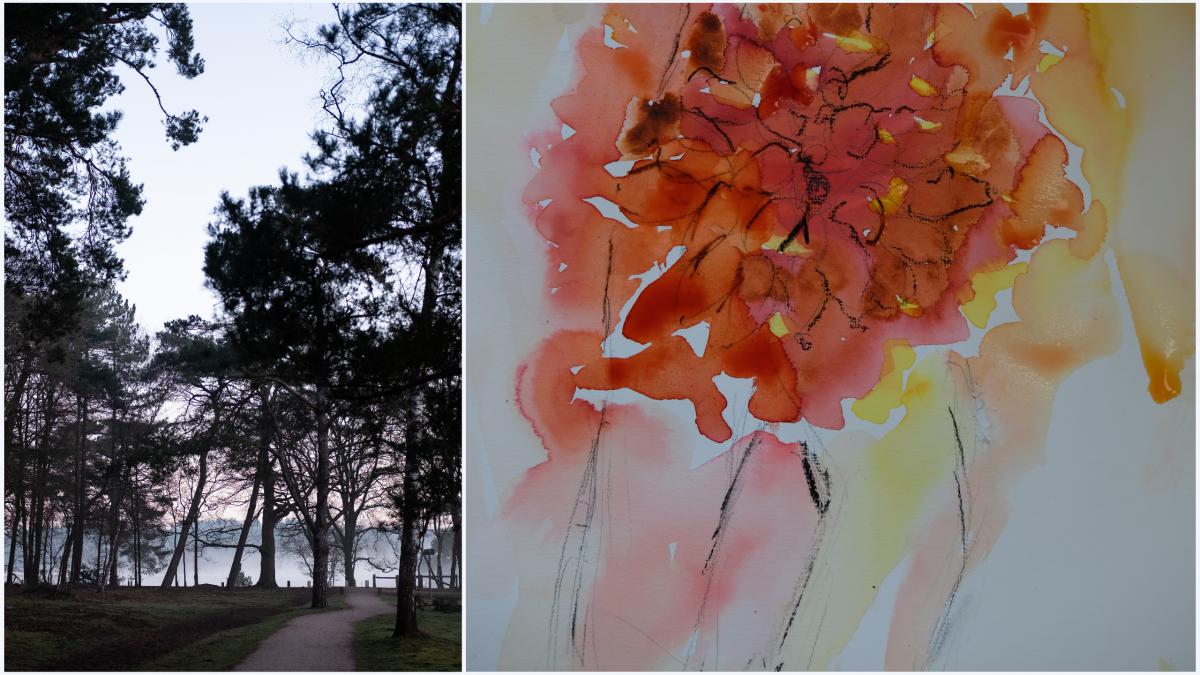 A mindful & creative weekend retreat.
What
Relax and unwind with meditation classes, walks in nature, poetry by the open fire, mindful painting and drawing outside with our bare feet in the grass. This weekend retreat is about getting unstuck and cultivating a playful, open and curious mind. Our tools will be creative expression and mindfulness.
Why
Being in Flow is a wonderful state of mind where you are completely immersed in an activity. However, with today's world becoming more complex and filled with distractions, being in a state of flow can be hard to accomplish and as a result, our brains turn into little factories operating on automatic pilot most of the time, and creativity, in it's largest sense, can easily get stumped.
Slowing down and cultivating a curious mind through mindfulness and playful creating can help you find the inspiration within yourself to make some tiny steps towards a more meaningful life. In any case you will leave with new energy and a sense of calm and connectedness, which is always a good place to be.
Date
From Friday 20 May 4 pm  to Sunday 22 May 4 pm.
Where
Our retreat location, The Place to Be, lies in the east of Holland in the midst of a landscape of forested fields, meadows and canals in the east of the Dutch countryside, the perfect location to connect with your true essence and nature.
Key elements
Sharing, connecting, personal development, slowing down, togetherness, retreat, creative sessions, curiosity, common humanity.
Fee
425,- in a bell tent - shared facilities
475,- in a room in the farm house with sink - shared facilities
375,- if you bring your own tent
Included
2 nights accommodation
Program with meditation, mindful and creative sessions.
All home made comfort food and drinks during the retreat.
Use of the sauna and facilities on the property.
Excluded
Travel to and from the retreat location.
Program

Friday 20 May
Arrival late afternoon with welcome drinks and introduction
Creative exercise
Dinner
Poetry by the fire and star gazing
Meditation
Saturday 21 May
slow movement session
Coffee and light breakfast together
Creative flow
Lunch
Group discussion & exercise
Free time
Dinner
Meditation
The fire will go on, Sauna & free time
Sunday 22 May
morning silent walk & swim for those that want to 
breakfast
meditation & mindful drawing
Enquiry
Lunch
Group exercise
Goodbyes
For whom
For anybody that want to get unstuck, relax and slow down. For those that want to connect with other curious and open-minded souls. No creative experience required!
Details
Date
20 May 2022
Duration
Friday 20 May to Sunday 22 May
Price
from € 375,-