The Slow Entrepreneurship Retreat
18 to 21 May 2022 (3 nights stay) - € 1495,-
Book this retreat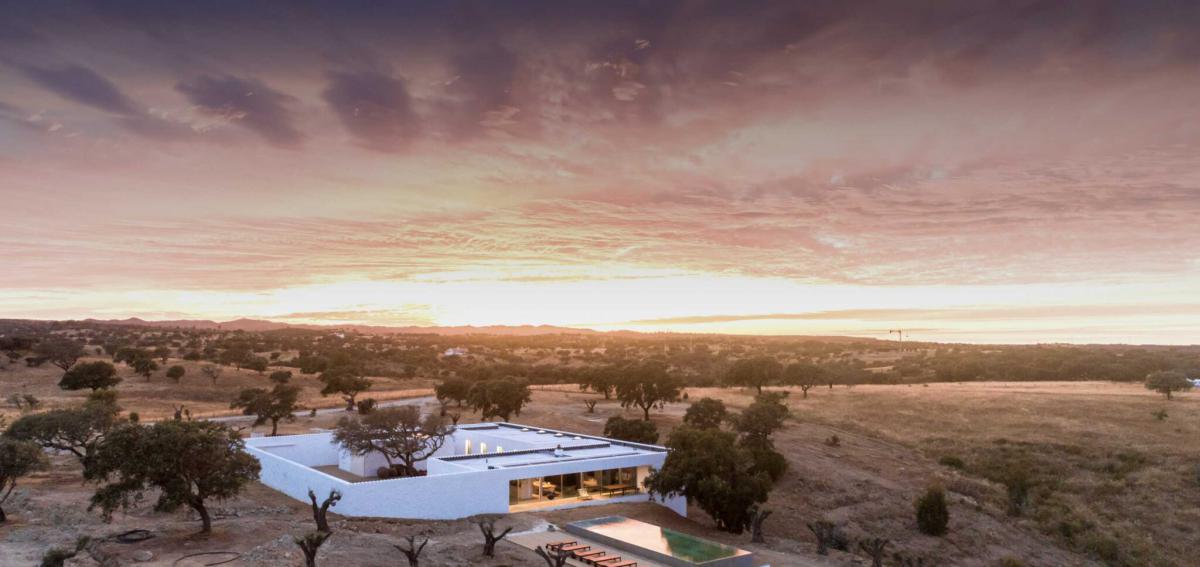 The Slow Entrepreneurship Retreat is an initiative to gather with a selected group of like-minded ambitious people and engage with us in the dynamic processes of slowness, dialogue, reflection, exploration and learning with the goal to update your ambition, recharge your business or work and to ultimately gain a clear focus on the direction you want to take in your professional and personal life.
It's needless to say we are in constant transition, moving between what we were and who we are about to become. This past period might have worked as an accelerator to this process. How has this affected your work or entrepreneurship? Is your business or job still aligned with your true values? Do you have the motivation to drive your business to the next level? How do you deal with change? How does the mental clutter affect your ability to focus? As eco systems are changing rapidly we need to be fully prepared to constantly adapt. Join us for an immersive experience and deep-dive into all of the above topics on our 3-day retreat in Portugal. 
What you can expect:
We can imagine that the words ' slow' and 'entrepreneurship' might seem a bit contradictory, but in this sense the word 'slow' is not only used to describe a pace of living but it is also used to evoke a quality of being, characterized by a curious and open mind, by critical thinking, observing and reflection.
We will help you to cultivate a growth, investigative and explorative mindset which will allow you to better understand yourself and thus find the intrinsic motivation to drive your business to the next level. You could see it as an experiment in which you allow yourself to let go of fixed beliefs and create a new story for your life and business.
TEAM
We are extremely happy to team up with entrepreneur, coach and pioneer Steven de Lira to be able to offer you a well balanced program. Lisa and Steven have diverse, yet complimentary skills and together they have a rich depth of experience and knowledge to share with you.

Lisa Maduro is an Amsterdam born and based mindfulness facilitator, amongst many other things. Her mission with Slow Escapes is to connect with people from different walks of life and to facilitate an environment in which they can slow down together and be curious and explorative with the ultimate goal to learn and experience new things and drive change. Her trainings and life experiences have offered her a backpack of tools that have empowered her to navigate through life with greater awareness and equanimity. It is her belief that the sweet spot in personal growth is through the combination of the practice of 'being' and the practice of togetherness. 
Special guest Steven de Lira was born and raised on the island of Curaçao and studied in the Netherlands, where he is also currently living. He is the CEO of 'mentor-to-mentor' social media platform iSeekMe. Their mission is to make social emotional development available for everyone. As a consultant, coach and trainer Steven is a clear communicator and able to ascertain people's true ambitions and provide them with constructive feedback. He developed a method called Social Deep Learning. With a background in industrial engineering, Steven has a pragmatic and bold approach. Steven has been selected as one of the pioneers of the Tedx Impact Program and his book 'Everyone is a Mentor' will be published March 2022.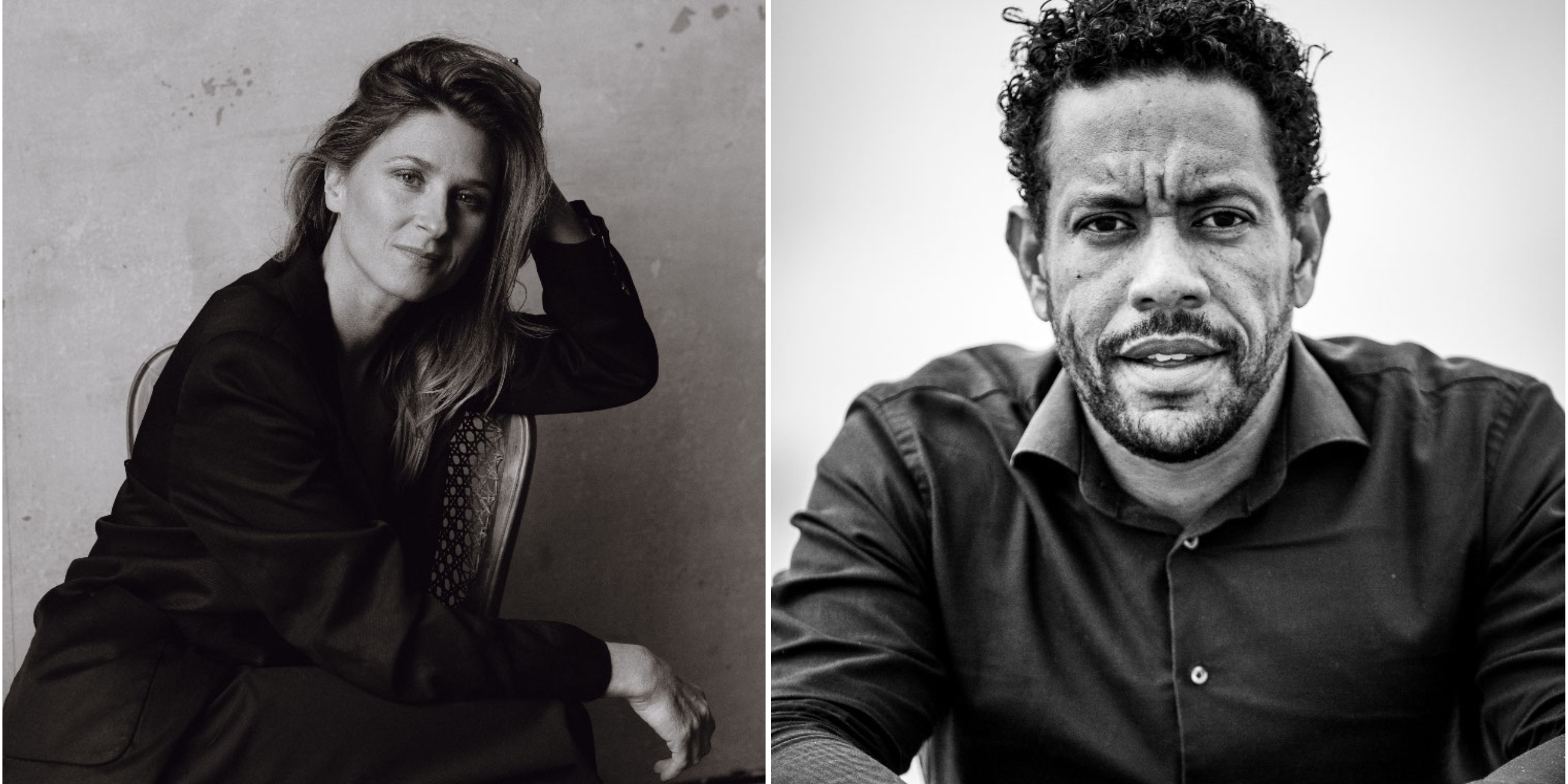 THE PROGRAM
Daily meditative practice
Slowing down and practicing making the shift from 'doing' to 'being' is a precondition for driving any change. Mindfulness describes a state of being present in the moment and leaving behind one's tendency to judge. It allows one to pause amid the constant distractions and consciously decide how to act, rather than react reflexively with incorporated behavior patterns. Mindfulness, therefore, is perfectly suited to counterbalance the digital-age challenges of information overload and constant distraction. Besides adjusting to the natural pace of our surroundings, we'll practice with meditation exercises. Mindfulness is scientifically proven to enhance creative thinking, reduce stress, boost productivity and become more focussed. No previous experience is needed.
Social Deep Learning
We will learn the process of Social Deep Learning. Going back to his roots and finding out how people deal with their emotions in the Caribbean and Africa, Steven developed a method called social deep learning, where we need the questions and interactions with other people to dig deeper within our soul and update our mindset. 
Self-reflection
We'll engage in various exercises to get to know ourselves a little better. What are the engraved patterns and thoughts that are holding us back from making certain decisions and driving change. Getting to know yourself, your life-story can be both an asset and a  disadvantage. What is working for you and what is working against you?
Group discussion, dialogue and sharing of ideas
Gathering with various people from different backgrounds, cultures, ideas (both personally as professionally) can accelerate necessary change and mindset. Let's share stories, ideas, inspiration, our failures and successes and learn from each other.
Creative inspiration sessions
Various inspirational creative sessions to unlock creative and divergent thinking. 
After-care
The retreat will be a starting point. We'll create an online group through which we can connect, support and motivate each other for the following 4 months after the retreat. We will set up two digital meetings to follow up on the process we started. 
FOR WHOM
This retreat is for anybody that would like to deep-dive into their personal and professional life and would love to connect, inspire and be inspired. You don't have to be an entrepreneur or self-employed! It will be the perfect retreat for anybody that wishes to slow down and reflect and take a closer look at where their hearts desire is and if it is still aligned with your daily life.
THE SETTING
It's safe to say this is not your average networking event :). 
Gather with us in the magical and calm evoking setting of the vast open countryside of Alentejo in Portugal in a luxurious house surrounded by 300 year old olive trees. 
You will have your own room with amenities and the house and outside area provides for enough space to withdraw whenever you feel like it. To linger around, read a book or take a dip in the pool.
PRACTICAL INFORMATION
Once you get to the location, everything is included. From our trips to our surroundings, to all the delicious healthy homemade food and drinks. We've got you covered!
LOCATION
Our beautiful and comfortable house is about 1,5 hrs drive south of Lisbon, in the wild countryside of Alentejo. There is a train line from Lisbon to Grandola, from where we can arrange to pick you up. You can also rent a car and drive to the location by yourself of course.
More info about the location here.
Arrival on Wednesday 18 May, check-in at 5 pm (warm welcome!)
Departure on Saturday 21 May, check-out at noon
PRICES
1495,- excl. 21% VAT - single occupancy 

1150,- excl. 21% VAT - double occupancy, when you bring a friend/entrepreneur (in a double bed)
30% deposit at registration. Payment in installments is possible.
Prices are including: 3 nights accommodation in single or double room, all food and drinks throughout the retreat, the program.

Prices are excluding the airfare to Lisbon, transportation to and from airport-location, meals/drinks outside of the retreat activities, travel insurance (highly recommended).
SELECTION
As this retreat is available for a limited number of 5 to 7 participants and our aim is to bring together a diverse group of people, we ask you to fill out the registration form for us. After we receive your registration, you will receive an email with some questions regarding your motivation. Your registration is complete when confirmed by the team.
If you have any questions at all, just drop us a line at lisa {at} slowescapes.com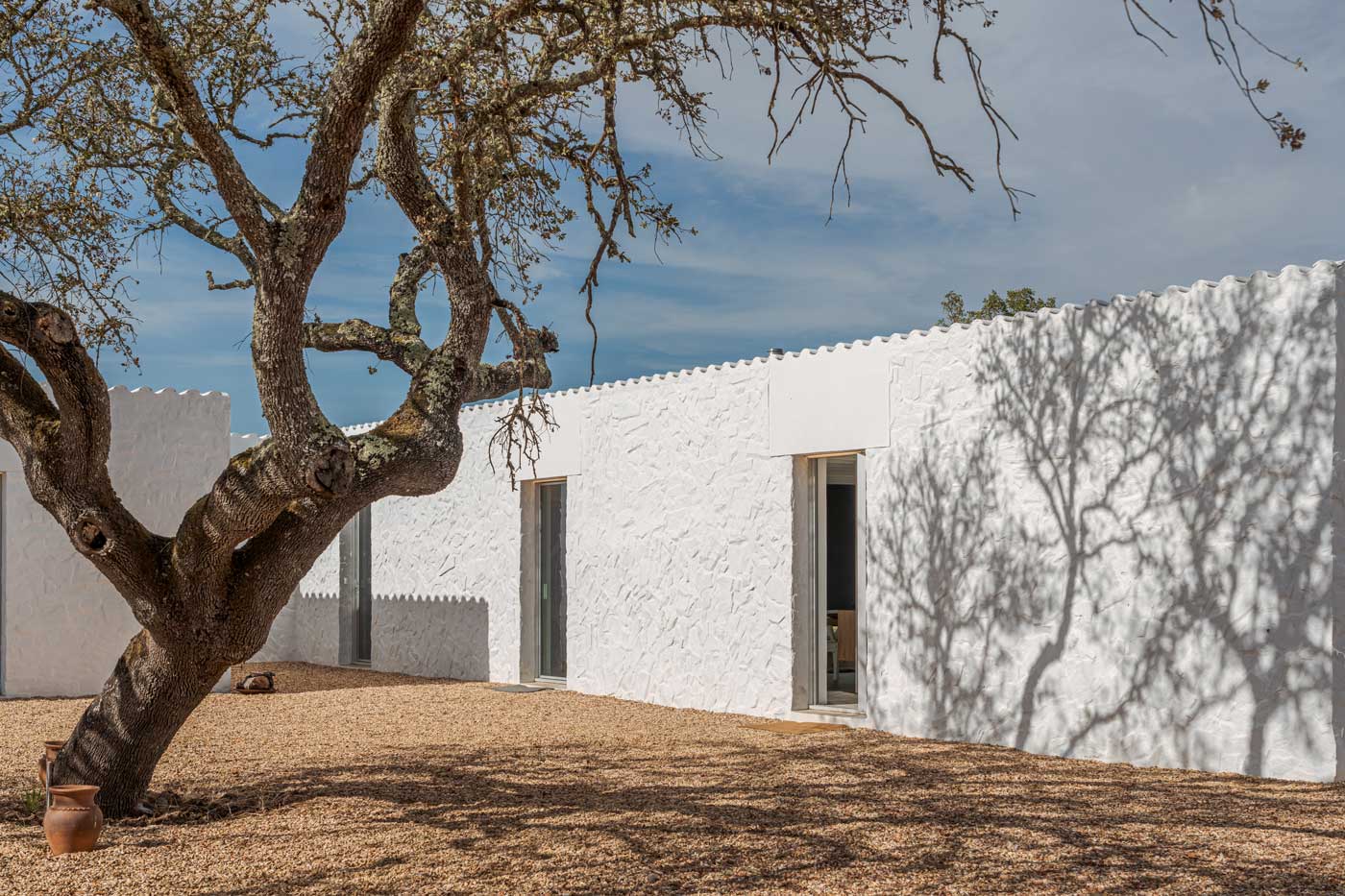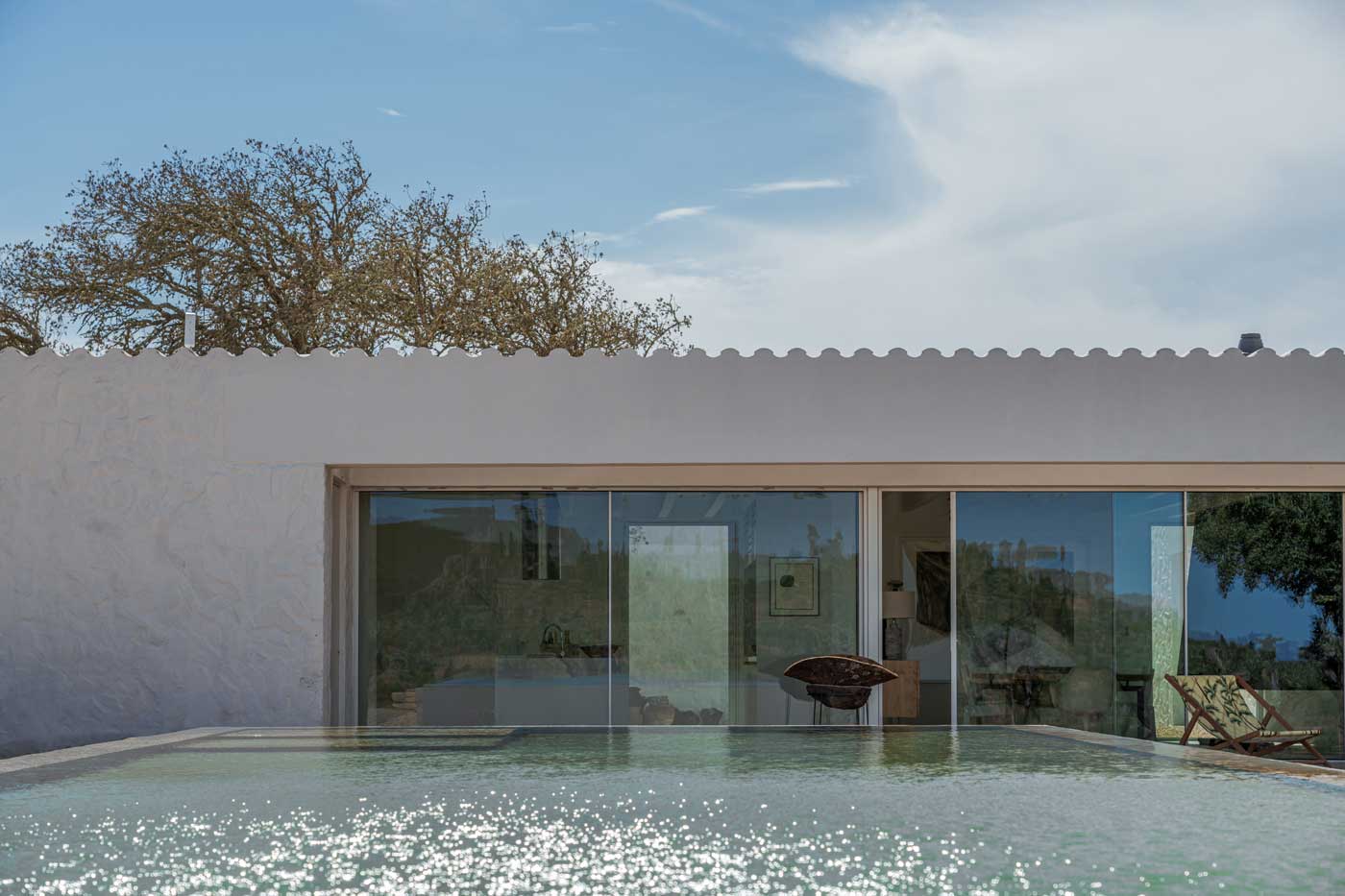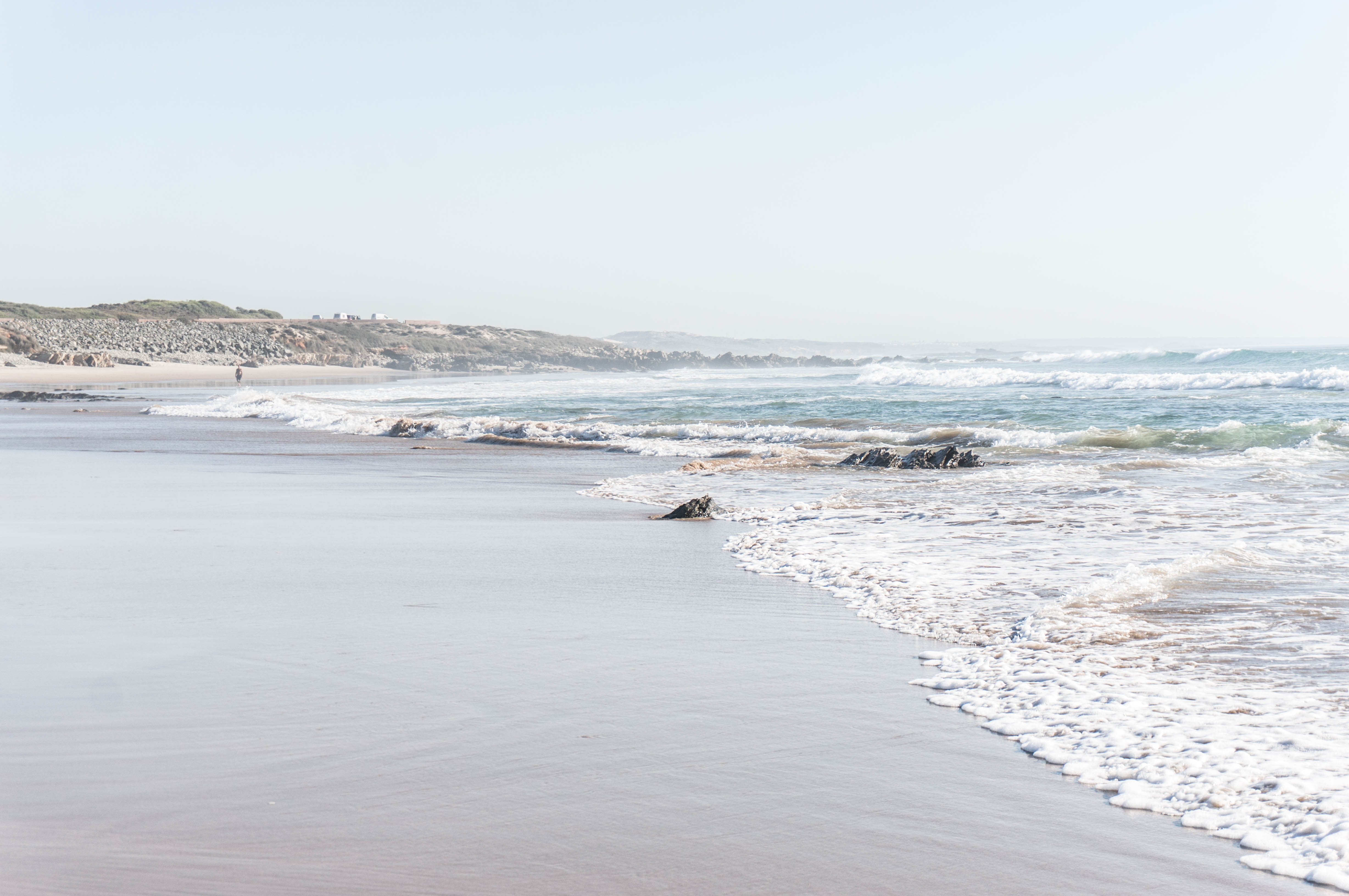 Image credits: Casa da Volta
Details
Date
18 May 2022
Duration
18 to 21 May 2022 (3 nights stay)
Price
€ 1495,-