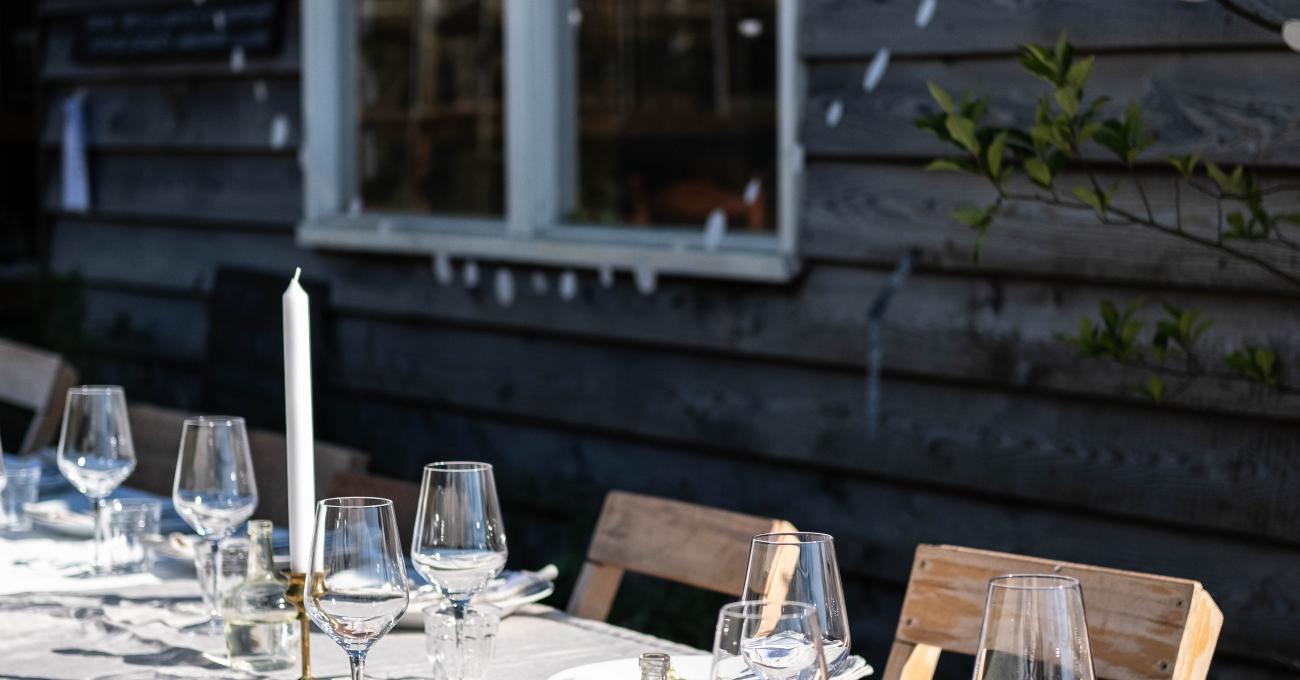 Please review our terms & conditions carefully before completing your booking.
"Slow Escapes"  - from here on referred to as 'we' and 'our' - is a registered trade name of the company "Lisa Maduro" and is registered with the Chamber of Commerce in the Netherlands.
Dutch Law is applicable.
On the website www.slowescapes.com we offer a variety of products; retreats, workshops, gatherings, etc. All of these will be referred to as 'programs' in the following terms & conditions.
By paying the deposit (or full) amount of any of our programs, you agree to the following terms and conditions.
A lot of thought, care and hard work is put into our programs and we will do everything possible to ensure our participants will have an amazing experience with us. We expect participants to please let us know if something is not working or if they are not happy about something. We will do our best to to look for a satisfying solution. We look forward to welcoming our participants and have them slow down, relax and enjoy the experience!
Participant's Responsibility
We ask for participants to select a program that is appropriate to their physical abilities and interests. We highly recommend them to obtain medical, cancellation and (if needed) travel insurance when joining one of our 'multiple day retreats'.
Participants assume full responsibility for all risks, including but not limited to any loss, injury, death or damage to them, and for ensuring they have adequate insurance coverage to cover any loss.
Some of the services provided in connection with our retreat, like accommodation, transportation, food service, local tours and activities, are obtained from independent suppliers over whom Slow Escapes has no control. These suppliers are solely responsible and liable for providing their services. Slow Escapes can not be held responsible for any damages caused by these suppliers.
Payment
Registration of a participant is final when confirmed by us by email and when the deposit is paid. Full amount must be paid prior to the commencement of the program. 
Cancellation by participant
Participation in one of our programs is voluntary. Cancellation of participating in one of our programs is possible but unfortunately, due to advanced payment to suppliers and providers, all of our programs are non-refundable. If you must cancel (due to whatever reason) participant may have somebody replace them for the program that they have booked.
Cancellation by Slow Escapes
Slow Escapes holds the right to cancel a program due to unforeseen circumstances (ie. strikes, political unrest, illness, too little participants, extreme weather etc). Slow Escapes highly recommends you to obtain medical, cancellation and travel insurance (if applicable).
Slow Escapes carefully designs every program, but we reserve the right to change an itinerary whenever we feel this is necessary, for instance in the case (but not limited to) of bad weather, unforeseen circumstances and safety issues.
Medical disclaimer
Participants should always seek the advice of their physician or other qualified health professional before starting or changing any exercise program or making a lifestyle change. This is particularly important if they are overweight, pregnant, nursing, regularly taking medications, or have any existing medical conditions.On our programs, any yoga or mindfulness exercises are meant for leisure and relaxing purposes and not as a replacement for any sports, medical treatment or therapy.
By participating in one of our programs the participant acknowledges that all exercise involves a risk of personal injury and they agree to take responsibility for their own health and well-being in relation to our yoga and / or mindfulness classes.Don't force anything and always take physical discomfort of complaints seriously
If a participant has any dietary restrictions, we ask them to let us know in advance. We are happy to see if we are able to comply to these restrictions and will let them know.
Final note
Our aim in our retreats is for all of our participants to have complete stress-free, relaxing break from their daily life. We hope to bring together people that are open-minded and curious.
As we have carefully chosen our program locations, we expect our participants to have respect for the (natural) surroundings they are in. As we are in a group we obviously assume people will act considerately towards fellow travelers and to our team.
Slow Escapes promotes a balanced, healthy and sustainable lifestyle. Slow and conscious travel are part of this. In selecting our collaborating partners, we highly value sustainable sourcing. For our foods, we support local suppliers that work with local and mostly organic produce.  For accommodation in our retreats we preferably work together with small scale locations. The activities on our retreats are set out as to not make any high impact on on the natural habitat we are in.
We are aware of the CO2 damages caused by air travel. We therefore ask all participants to see if they in any other way can contribute towards a greener planet. There are various ways of compensating the damages of air travel. Needless to say this is everybody's personal choice.